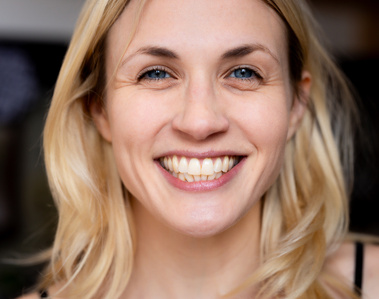 Modeling
Available Genres:
Available for fine art nude, boudoir, implied, editorial, fashion, runway, lingerie, body paint, glamour nude, sports/fitness, commercial, portrait, bridal, catalog, lifestyle, parts modeling, and stock photography.
Stats:
34C-28-34
Size: 0/XS
Height: 5'10"
Shoe: 9
Modeling Fees:

Rates are based on the length of shoot. All content (fashion, lingerie, nude, etc.) will be considered at the same rate for still photography.
$275/2hours
Each additional hour is $125/hour.
$450/4hours
$950/8hour full day shoot with a break for one meal
You may split my group rate ($150/hr with no further discounts) with other photographers but please provide advance notice.
Payment:
Cash is the standard and preferred method of payment, due by the end of the shoot.
Venmo (@sgrant263) is also available, as well as PayPal (@sgrant263); however, if you use PayPal, I ask that you please send payment via "friends and family." I cannot accept CashApp or Zelle. Thank you for your understanding.
A 25% deposit will be needed to hold your spot using one of the methods above.
Please let me know in advance if you will need 1099, 1-9 or other tax documents.
Travel:
If I do not otherwise quote you travel costs, I will gladly accept help with gas money and travel costs on a tips/donations basis. Tips are always appreciated but never required!
Releases/Sales:
I will sign any standard model release and provide ID/proof of age. I will also sign a magazine/publisher-specific release if needed.
You will have written consent to publish in print and online as well as to profit from our shoot.
My legal name and address will be provided on the release but you do not have permission to publish work under my legal name. Please credit "Van den Budenmayer."
I will forfeit all profits from photo sales to the photographer/
copyright-holder in a paid shoot.
I have no expectation that photos will be provided, but I do welcome any photos you'd like to send my way! I will always credit the photographer if they would like me to share on my social media sites. Places I like to share are Instagam and my website. I currently do NOT maintain a paid site such as OnlyFans, Patreon, or Implied VIP, so your photos will not appear in places behind a paywall.
When approached by anyone about selling photos of me, I always put the buyer in touch with the photographer directly. I have no interest in selling photos myself, nor do I submit to publications.
Cancellation:
If you must cancel abruptly and I cannot reschedule with you the same week:
Within 7 days of the shoot, 50% of the agreed upon amount due immediately through digital transfer.
Within 48 hours of the shoot, 100% due immediately through digital transfer.
I will credit 50% of the cancellation fee to a future shoot if we can schedule one within six months.
Please let me know in advance if there are any foreseeable issues that may lead to cancellation and I will do my best to prevent you from being charged these fees.
Limitations:
I am available for artistic and "classic Playboy" style nudes, as opposed to "Hustler" or "MetArt" open-leg styles which I do NOT shoot. No "spreads." Photos containing the model's labia (inner or outer), vulva, or anus may not be distributed, licensed, published or sold. I do not do real or simulated scenes involving self-stimulation, insertions, toys, etc. I do not shoot while restrained or incapacitated. Photos in my portfolio should give a good indication of these limits.
Styling:
By paying my rate you are guaranteed quality grooming and camera-worthy styling.
I travel with a variety of lingerie and outfits. Also appropriate jewelry, shoes and accessories.
I come equipped with hair tools and makeup to create a variety of looks.
If you are looking for anything special for me to bring, please let me know well in advance of the shoot! I will do my best to provide it. With no guidance I'II bring whatever is in my bag of newest items in a variety of styles.
I love working with hair stylists and MUAs, but they aren't always necessary to pull off portfolio/publication-quality images. Please let me know if advance if I don't need to do my own hair/makeup!
I'm happy to wear the wardrobe you provide, please make sure it's clean.
Models:
I will gladly pose with most all female models, but please let me know ahead of time if I will be working with other models.
When working with male models, I MUST consent in advance.
Please talk to me in advance about shooting with live animals (I am usually cool with this, even snakes and insects).
I do NOT do nude shoots posing with photographers.
Behind the Scenes Video/Unmanned Cameras:
I typically permit some "behind the scenes" video for non-nude concepts if you simply ask. I think these are great for our mutual promotion, and I may ask your permission to shoot "behind the scenes" video as well. You DO have the right to ask me not to record or post any "behind the scenes" content. Assistants, stylists and other crew members can take and post short clips if they ask first.
Any cameras recording video of me posing that aren't verbally disclosed to me before posing begins are considered hidden cameras. When I find out about hidden cameras/non-disclosed captures being taken of me I will immediately leave WITH my full payment since this is a legally actionable offense. (There is an exception if we are shooting in a public place- you are NOT responsible for members of the public attempting to shoot video or for security cameras outside of a private space.)
When in doubt, ASK! I actually really love to shoot BTS clips, but I need to know what's going on.
Other:
Please inform me in advance of any concepts that could affect my plans later in the day such as whether I will be leaving wet, messy, painted, oily, etc. I enjoy these concepts but need to plan my day accordingly.